Welcome to our site dedicated to the off-road hobby.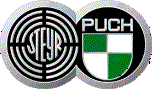 This site is dedicated to our Pinzgauer, a truck designed and manufactured by Steyr-Puch in Graz/Austria. Our truck was built for the Swiss Army where it served for 25 years until it was sold.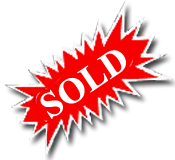 For personal reasons we had to sell the truck. This site will remain up for those who want to use it as a reference.
This site is best viewed in 800x600 resolution with a W3C compliant browser (i.e. Firefox, Konqueror, Mozilla, Opera, Netscape, KHTML/Apple). Internet Exploder isn't tested and may cause unexpected problems.
If you don't see a navigation bar at the top of this page please click here to go to the site map....
The content of this website is licensed under a Creative Commons License.
This sites URL must be supplied in attribution.

Maloya tire background picture courtesy of Ron DePugh
Mailbox picture courtesy of Jim "Ack" Cambron